Your change can make a real difference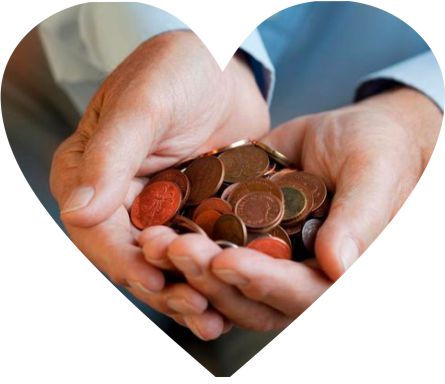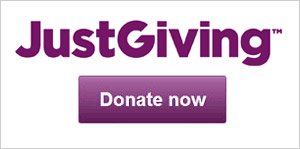 No one within our organisation is waged. We are run entirely by dedicated volunteers. All money raised goes towards the purchase and adaptations to the holiday caravan and any administrative cost. We have recently gained registered charitable status Reg. Charity No. 1171132 and we are proud to have gained this after much hard work to get it. To this end we aim to ensure all activities and representation of the charity is totally transparent and 100% genuine.
We are proud of how far the charity has come so far and truly appreciate all the invaluable help and support we have received. We have recently been made 'Charity Champion' and have had an interview on BBC Radio 2 on the Good Morning Sunday show hosted by Rev Kate Bottley & Radzi Chinyanganya.
Click Image to listen to the recent BBC 2 Interview >>>>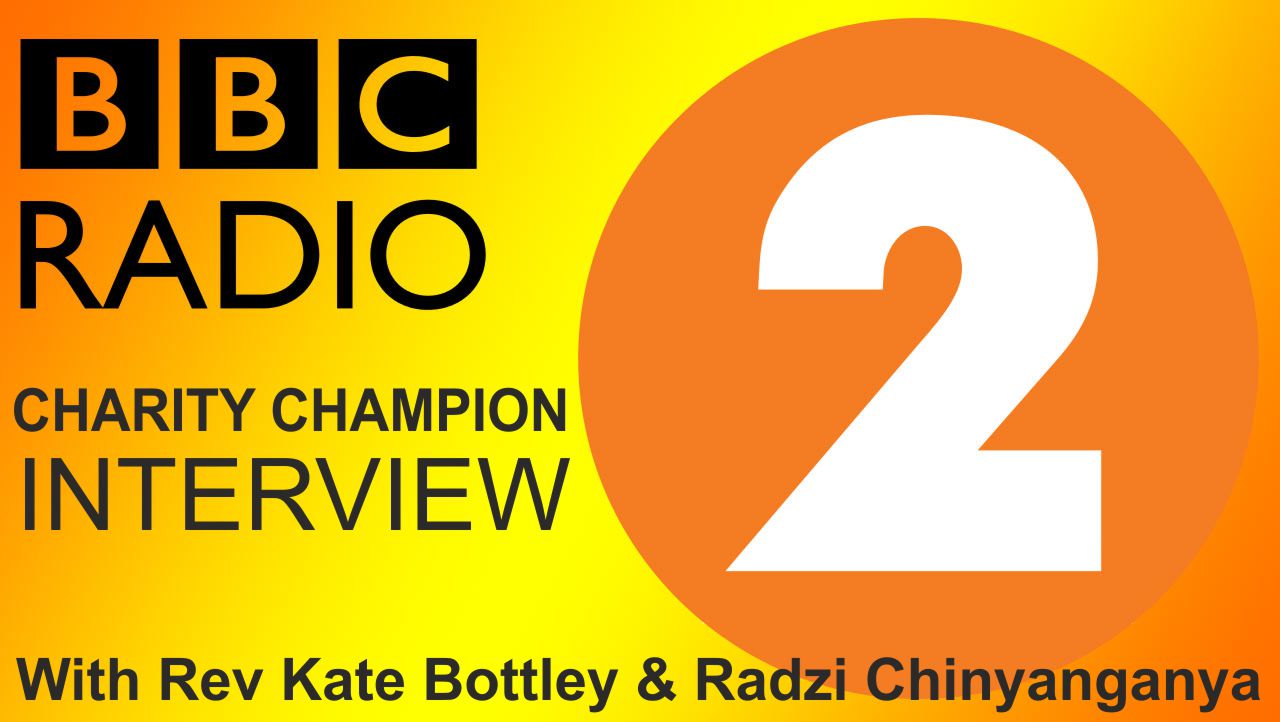 our mission
What others Say...
We can not thank Nigel and Karen enough for all their hard work, we arrived at the holiday home to a warm welcome and we got shown around the home.
We got shown all the wonderful adjustments from the raised markers on the ramp up to find the door, inside we got shown all things from talking clocks, talking microwave, lighting, how to use various things. In the cupboard under the television is a great selection of games. It was lovely being able to play Scrabble and Dominoes ( Thanks for telling Benjamin how to win Karen ).
What was most important, being severely sight impaired is that I could have my independence and cook and get around with ease, the holiday home is laid out for easy access without things in your way that you could bump into or trip over, to be able to cook and use the microwave at ease all makes the experience so much more enjoyable. This allows all of us to have a holiday rather than having to rely on my wife or son to always help.
It has been a brilliant family holiday and having these touches have really been thought through. North Wales is a magical place to go from Snowdonia ( Zip Wire Worlds, the toboggan is a real must) to exploring the wonderful castles, zoos and miles of golden coast line. To hear our nine year old say this was his best holiday ever, as it was able to give his Dad a lot of independence. We can not wait to come back next year.
I had a fantastic holiday with my family x We stayed in a holiday home x In Preststyn Wales Lido Holiday park Our home it was Beautiful and cosy everything you need washing machine, Talking microwave x lovely cooker everything was catered for Me I'm severely blind so it made things easy less stress and my family loved the home straight away the bedrooms had lots of storage and beds were comfy Two bathrooms so clean and plenty of storage heating has well and the lounge has a fire place comfy seating which one settee turns into a bed x Wi-Fi lovely space outside to eat and sit great views. Also iron and hairdryer they leave toilet rolls and washing liquid. Outside the holiday park plenty to do Swimming , Play area Leisure centre called Nova Park amusement centre Arcade Clean beach x Plenty of shops if you like shopping and a shuttle bus to go onto other holiday parks. Me and my family where lucky to visit the American circus my family loved xx Thank you Karen and Nigel for what you have do and all the hard work you have put into the charity x Given me and my family a fantastic Holiday can't wait to visit again.
Toni's & Michael Dudley and Family (from Blackpool)
These two amazing boys who have additional disabilities to their sight loss. They had an amazing time selling lemonade and other items to raise funds for our organisation. They presented us with £61.50 on arrival at our fully adapted and Accessible static caravan.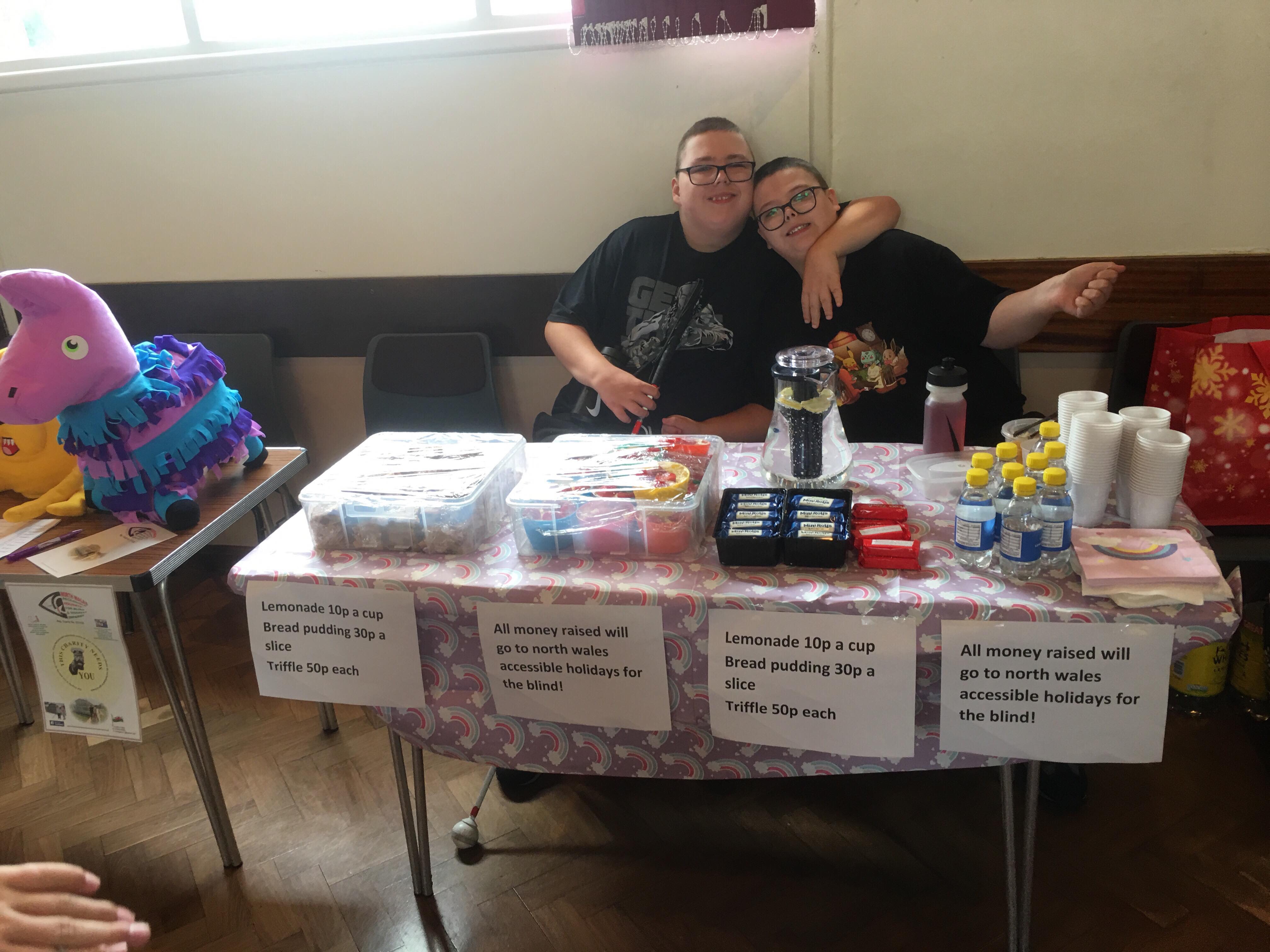 Our Story~ Because we care...
Nigel has experienced first-hand what it means to be visually impaired and subsequently 'totally blind. At the age of 19, he became visually impaired following a sudden illness and this led to him becoming permanently blind shortly after this. As a result, Nigel has fought tirelessly ever since to make a better and more pleasant experience for others who have become visually impaired, or blind and give them a little bit of 'respite'. With that, Karen and I saw a big decline in specialists hospitality for the blind. Subsequently on the 1st of November 2016 we applied for charitable status and was awarded status on the 16th of January 2017. On the 15th of March 2017, we were proud to announce that we had reached our colossal target of £85000 ten months schedule and took ownership of a 14 foot by 42 foot Beaumont Static caravan. Following this we had the challenging task of not only equipping the caravan, but more importantly creating a caravan that will be as fully accessible and adapted with every conceivable piece of equipment to ensure that our beneficiaries and carers receive a safe and comfortable stay to meet their needs.
It is inevitable there will be an ongoing fundraising programme to enable us as a charity to donate free and subsidised holidays to meet the most needy and deprived part of our client group whether it be children or adults living with sight loss. Our estimated annual running cost to include ground rent, maintenance, cleaning and replacement of invaluable equipment is around £70k. Without your support and continued support, we are fearful for blind and visually impaired people loosing this fabulous facility and their independence.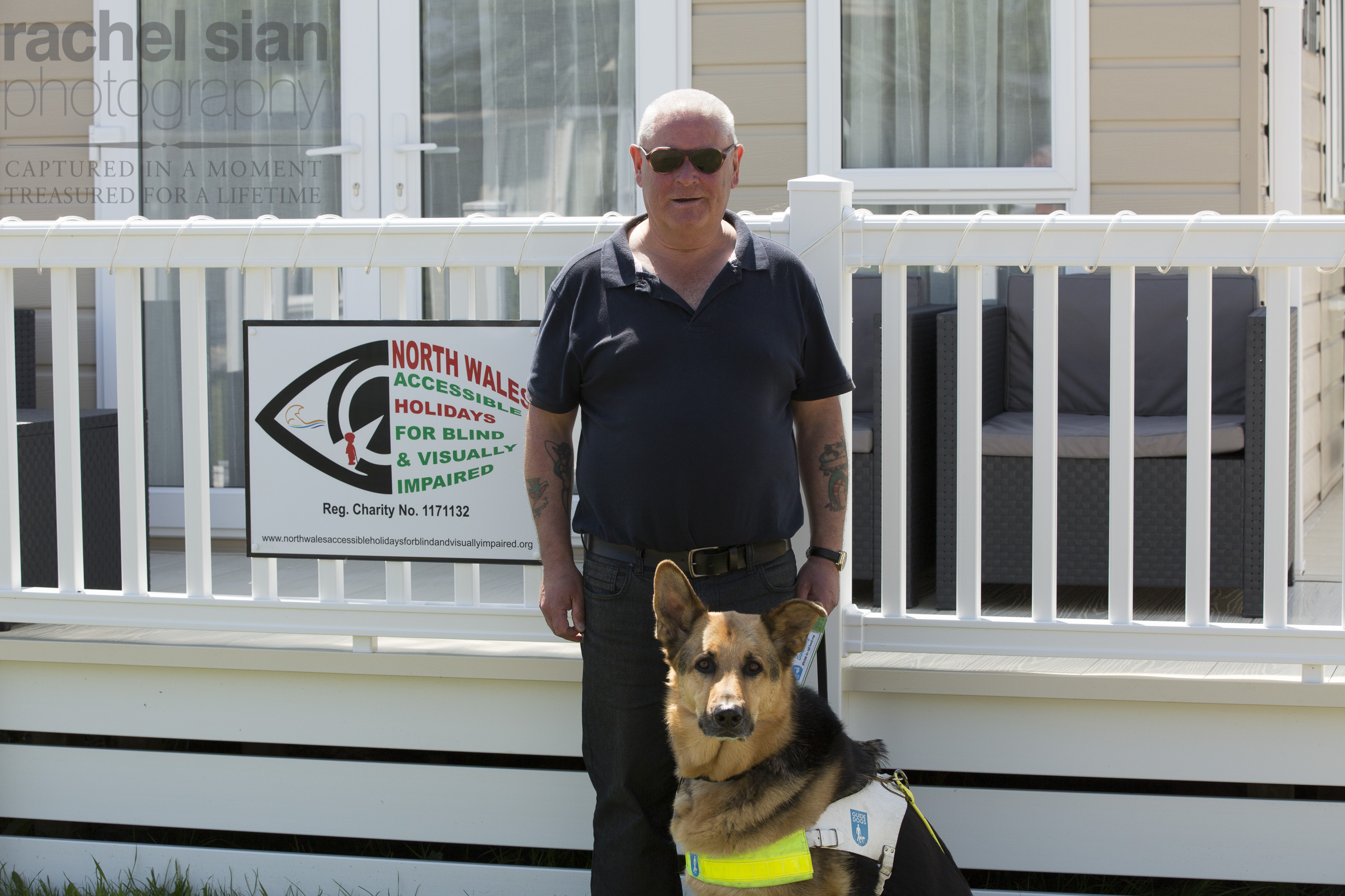 Copyright NORTH WALES ACCESSIBLE HOLIDAYS FOR BLIND AND VISUALLY IMPAIRED